IS YOUR BUSINESS BULLET PROOF?
Steve talks to Elisabeth Dawson about incorporating your business on her "Ways to Love Your Money" show
We know that business is risky for many reasons. Legal risk does not have to be one of them.
We're San Diego business lawyers who know how to make your San Diego area business bullet proof.
Business professionals are generally far too busy focusing on the business that has made them successful to deal with the legal matters associated with their business such as incorporation, contracts, liquor licensing, and compliance with state and federal documentation requirements, among other things.
Our business & corporate lawyers see things that smart and savvy business leaders cannot and minimize exposure to litigation.
"From more difficult projects like mergers and acquisitions, to starting a small business, he has provided me with the best from all angles. His meticulous approach in problem solving is exceptional. I highly recommend working with Mr Steven Elia for business law."
Even savvy business people can leave their companies vulnerable to legal risk and potentially expensive lawsuits from current or former employees, customers, or the government.
On the other hand, as business attorneys we are able to see things that business owners and managers cannot. We bring valuable insight, not only because of our legal training and practical experience, but also because of our objectivity. And we are experts at structuring transactions to minimize the company's exposure to expensive litigation.
Business professionals don't have the same experience and expertise and can make costly mistakes. If you are a business owner, then you are frequently making deals, sometimes everyday.
Our experienced business lawyers help San Diego area businesses understand how the law affects their business deals. We help ensure that those deals are structured legally and in such a way as to protect the interests of the business.
We really do take risk out of risky business.
We keep our clients out of the courtroom
But when push comes to shove, we are also tough litigators
Not all business attorneys are experienced in a courtroom. Our civil litigation experience makes us better business and corporate lawyers.
Here at the Elia Law Firm, we are familiar with all aspects of business and corporate law.
We help clients with:
Committed to our clients' rights, we keep their businesses healthy and in compliance so they can do what they do best and succeed and avoid litigation.
How we differ from other business attorneys
What makes us different is that we are also litigation attorneys.
That means that for those businesses who find themselves in situations where litigation is necessary, we're able to bring our many years of successful litigation experience to the courtroom or to the negotiating table on behalf of our clients.
And because of our experience inside of the courtroom, we are very familiar with the legal oversights that put businesses there in the first place.
I've hired Steve Elia on several occasions to assist me with my business transactions and personal matters. He's my go-to person whenever I've got questions, start a new project and pretty much all things legal.
– Steve Nartke
Our expertise in transactional and corporate law can keep you out of the courtroom.   (See our "San Diego Civil Litigation Lawyers" page for more information on our litigation expertise.)
No matter what side of the courtroom you are on – inside or out – we're the smart legal team you need on your side to keep your San Diego area business from getting derailed and humming along on the road to profitability.
Are you ready to get down to business and protect your business?
Call (619) 444-2244 today or submit the form on this page for a free consultation. No fee until we win!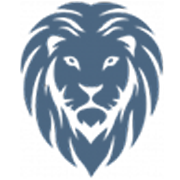 Bullet Proof Your Business