We're one of San Diego's "Top Attorneys"
Trusted. Respected. Successful.
For more than a decade, our team of personal injury, civil litigation, and business attorneys has been recognized for the positive results we achieve in helping people resolve their injury claims, navigate corporate legal transactions, and prosecute or defend their cases in court. Our unique collaborative approach to legal services means you benefit from the perspectives and experience of multiple attorneys assigned to your case – as well as the assistance of paralegals and investigators – all covered by fees that are about half of what larger downtown firms charge.
We're Your Lawyers for Life
As an indicator of the trust they place in us and the satisfaction they've had with our legal services, more than 95% of our clients today are people we have worked with in the past or who have been referred by previous clients.  That says a lot about the expertise we provide and the results our clients get.
Specifically, here are 9 ways we distinguish our practice from the competition and why referrals are such a big part of our practice.
You WORK DIRECTLY WITH ONE OF OUR SKILLED ATTORNEYS. We never turn our clients over to a paralegal.
We assign one lead attorney to your case, supported by a superstar team of investigators and paralegals. You are encouraged to speak with the lawyer at any time. In addition, feel free to speak with us AT NO CHARGE prior to making any legal decision.
We deliver BETTER RESULTS. We are proud of our 98.5% SUCCESS RATE at achieving the maximum compensation for our personal injury clients. 95% of our clients are repeat customers or are referred to us by other satisfied clients. That is a testament to our excellent results.
We give FREE general legal ADVICE. You are never billed for general telephone conversations or general legal questions. Before you sign that important contract, first call our office to discuss your legal rights. The call is free and we strive to get back to you the same day.
We give you more value at about HALF the COST. Our top notch legal representation rivals that of larger downtown law firms, yet our legals fees significantly lower. With personal injury clients, there is NO FEE UNTIL WE WIN.
Our office uses the LATEST TECHNOLOGY available in the legal profession. Our cutting edge software and other up-to-the-minute technology give us an edge over your opponents. We are better organized and more efficient, which translates into a streamlined work flow, lower fees, and a better experience for you.
Your FILES ARE DIGITIZED and EASILY RETRIEVABLE at any time. We maintain a copy of your entire file for 10 years rather than the minimum 3 years mandated by the State Bar of California. We can email you a PDF copy of any part of your file literally in seconds, which makes life easier if you need a specific document ASAP.
We keep an OFF-SITE BACKUP of your important files. We take extra steps to protect your important files, using a sophisticated RAID array backup system on our local servers. In addition, your files are backed up every night to a secure off-site San Diego location. Finally, we add a third layer of protection with a backup to a secure out-of-state location.
Our San Diego law firm is FULLY INSURED. We are proud that, since our inception in 2001, we have never had a claim or lawsuit filed against us. Yet we still maintain an errors and omissions insurance policy for everyone's protection.
Now Meet Our Attorneys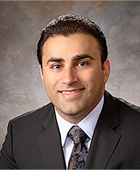 Steven Elia
Mr. Elia has extensive litigation experience in the San Diego area, having appeared at more than 1,000 civil hearings including jury and bench trials, over 500 depositions, and hundreds of mediations. Some of his cases have made national headlines.
Read More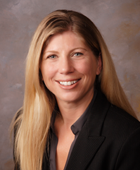 Maura Griffin
Ms. Griffin has extensive experience appearing at hearings, depositions and trials. In addition to her civil practice, Ms. Griffin also handles administrative and criminal cases.
Read More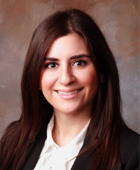 Holly Attiq
Holly joined our firm in 2013 from Cooley, LLP, a prestigious and nationally recognized law firm. She is a winner of numerous awards and scholarships.
Read More
Ready to engage? We are.
Call today to set up a consultation with one of our attorneys, or use the form below to request a consultation and tell us a little bit about yourself or your concern.