Injured in an SUV rollover accident, you may deserve compensation!
Are SUVs safe? Or are manufacturers at fault for poor design?
Sport utility vehicles (SUVs) are a popular alternative to traditional passenger cars based on their cargo space, ability to comfortably transport a large number of people, and general size. While some motorists believe that bigger is better when it comes to vehicles, particularly that a larger vehicle will provide a safer confine in the event of a traffic accident, there are design characteristics belonging to SUVs that make them even more dangerous than traditional passenger cars in some regards. Though motorists may in fact be safer while driving a larger vehicle in the event of an accident, such increased safety is in fact overshadowed by the increased probability of rollover and loss of control that may occur during such an accident.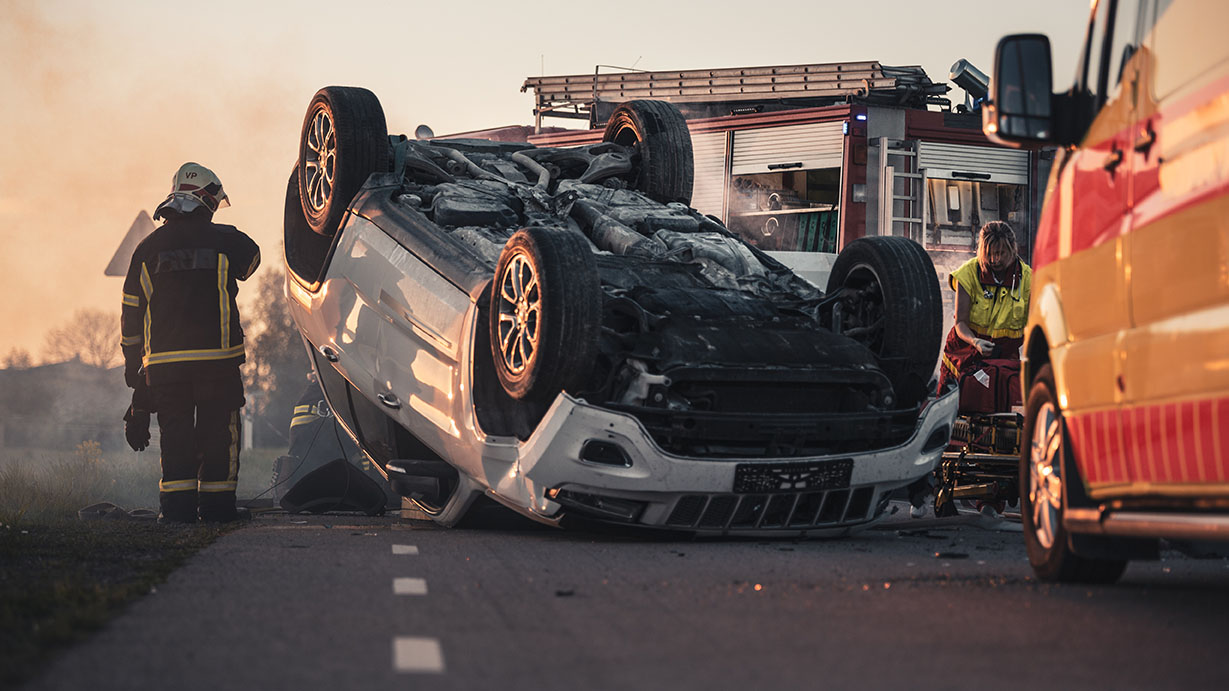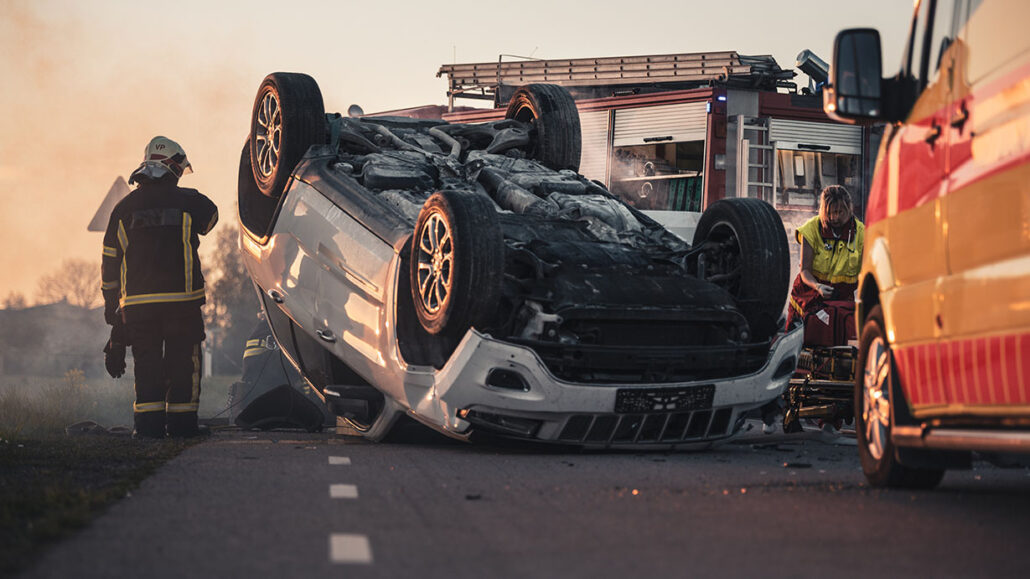 A high center of gravity in SUVs is a product liability accident waiting to happen.
Because of their high centers of gravity, SUVs have a higher propensity for rolling over in traffic accidents. As opposed to smaller passenger cars that are closer to the ground, SUVs cannot handle turns as well. Both of these characteristics greatly inhibit a motorist from being absolutely safe while operating an SUV. In inclement weather especially, when roads are slippery and traction is difficult to maintain, SUVs are particularly dangerous.
While such dangers have been brought to the attention of SUV manufacturers, those manufacturers can still be held liable for damages resulting from accidents caused by a design flaw in the SUV. Auto product liability is an issue that affects a large number of people every year, and those responsible for design flaws need to at the very least inform consumers of the dangers to ensure that proper safety measures can be taken to help prevent accident and injury.
Just what compensation from SUV rollover accident are you entitled to?
1. Property damage: This includes damages to your car and other personal property.
2. Past & Current Medical Bills: If you were seriously injured in an auto accident, or even if you only suffered minor injuries, you are entitled to full compensation.
3. Future Medical Bills: You may not be fully healed, or you may have injuries that have long-term effects that need ongoing medical treatment. We are well-versed on what those may be and what their potential value is. We'll fight for these for you.
4. Current and Past Lost Wages: If you could not work because of your injuries, you are entitled to seek recovery for any and all lost wages.
5. Future Lost Wages: While ongoing lost wages are easy to calculate, future lost wages are not. Will you be able to work next month or next year? It's not always easy to predict. We know how to get you the maximum amount you are entitled to.
6. Pain and Suffering: This is not easy to put a value on, but here again you are entitled to compensation for any pain and suffering you have to endure as a result of your car accident whether it be physical or mental. We will seek to recover money for all the pain and suffering you have already endured, and that which you may have to endure in the future.
7. Loss of enjoyment: If you are no longer able to do the activities you once enjoyed because of your injuries, you deserve compensation.
How long will your SUV rollover accident case take?
Getting to trial may take 1-2 years or more. See the timeline here.
Careful! You can ruin your SUV rollover accident case!
Here are 20 ways you can ruin your chance of success in your case.
If negligence is to blame, hold them responsible.
The San Diego personal injury attorneys here at the Elia Law Firm are relentless in the pursuit of the maximum compensation for SUV rollover injuries when manufacturer negligence and poor design is to blame.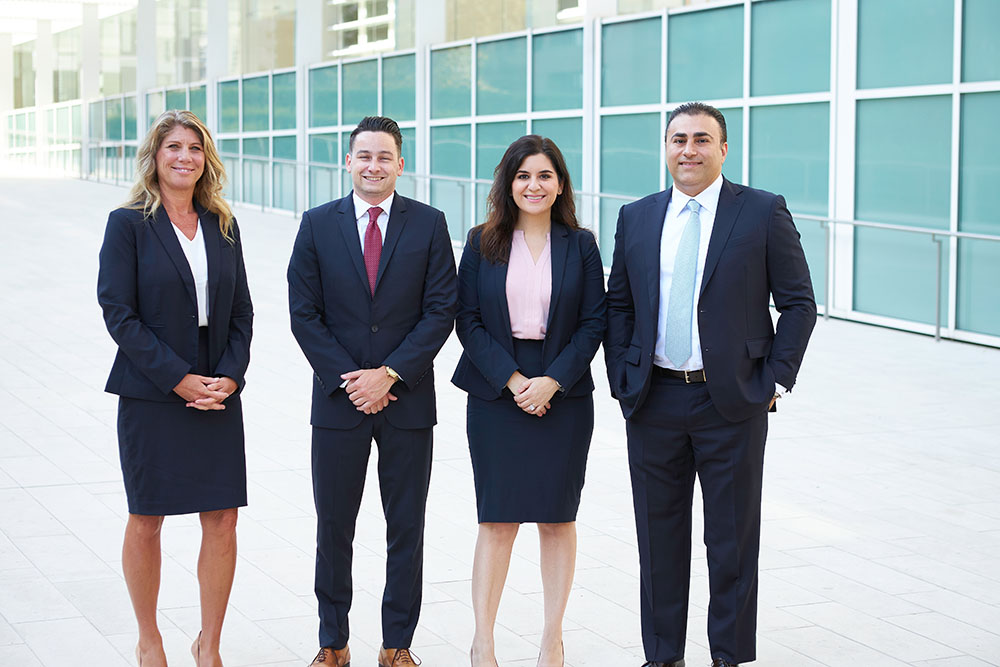 If you have been injured in an SUV rollover accident in San Diego, don't hesitate to contact one of our personal injury lawyers for a free evaluation of your case. We will examine the circumstances of your SUV accident, will civilly prosecute the negligent party to hold them accountable, and seek compensatory damages on your behalf that can help assist with the costs associated with your accident such as medical bills, physical therapy fees, loss of wages, and pain and suffering.
Time is critical. The sooner we go to work, the sooner you can pay for the medical attention you need.