Don't accept a paltry settlement from a bus company for your injury when you deserve more. Fight back.
In San Diego or any other San Diego town? We can help. We're expert bus accident lawyers and can help you get what your case is really worth.
Though buses are widely considered one of the safest modes of transportation in the United States, bus accidents can – and do – happen. Contrary to popular belief about the safety of buses, in 2013 18,000 buses were involved in injury crashes with 38,000 people injured according to the Federal Motor Carrier Safety Administration.
Though the fatalities for bus accidents are generally low, injuries can be severe due to the size of buses and the lax seatbelt requirements in these vehicles. San Diego area bus accidents have included anything from slip and fall injuries to broken bones, smashed limbs, and burns. This does not include the injuries sustained by the occupants of passenger vehicles struck by buses.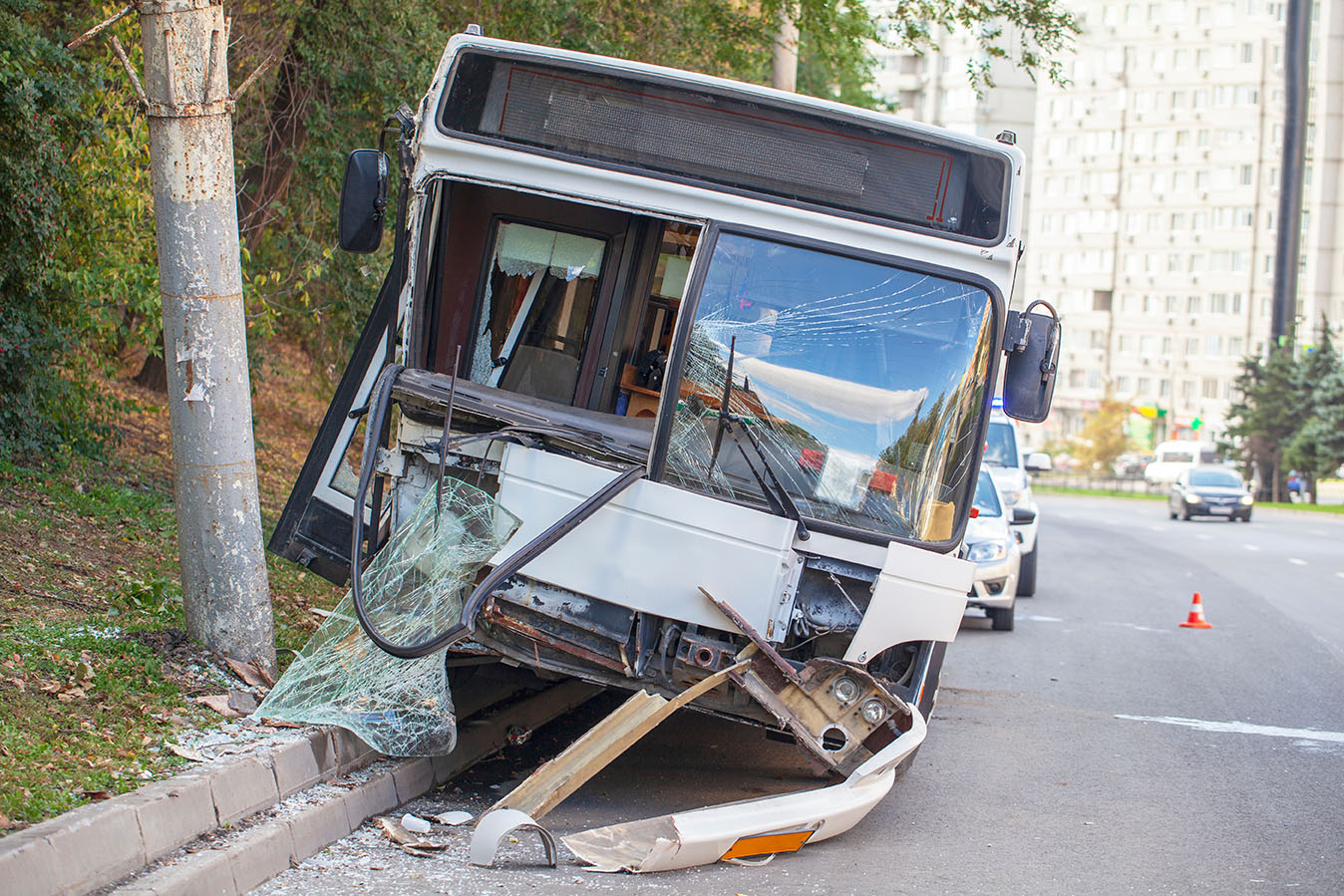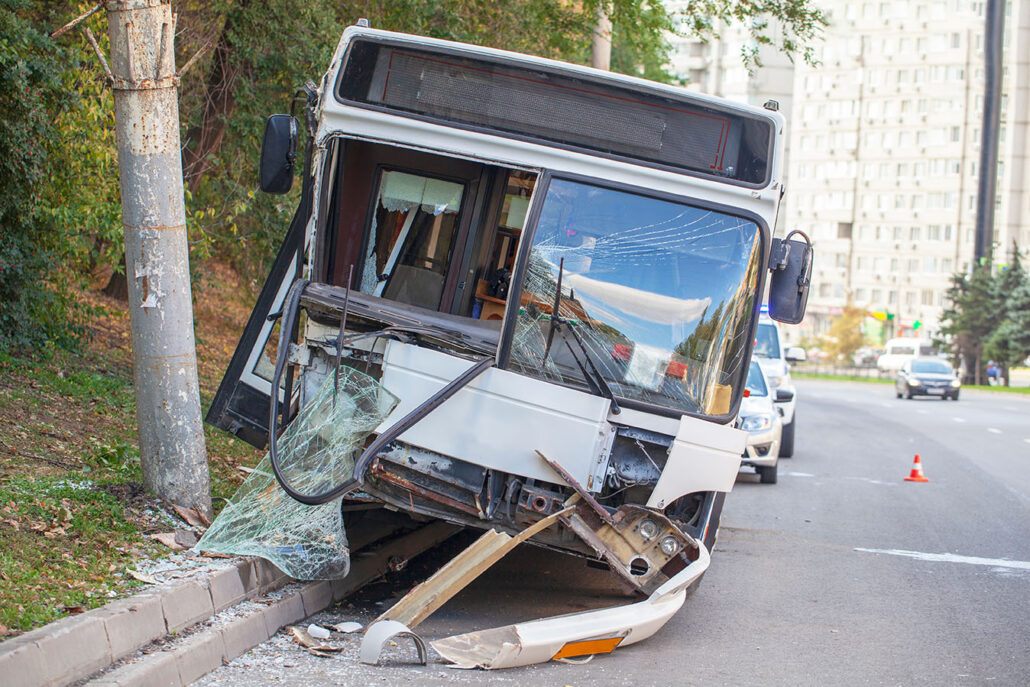 What compensation from your bus accident are you entitled to?
1. Property damage: This includes damages to your car and other personal property.
2. Past & Current Medical Bills: If you were seriously injured in an auto accident, or even if you only suffered minor injuries, you are entitled to full compensation.
3. Future Medical Bills: You may not be fully healed, or you may have injuries that have long-term effects that need ongoing medical treatment. We are well-versed on what those may be and what their potential value is. We'll fight for these for you.
4. Current and Past Lost Wages: If you could not work because of your injuries, you are entitled to seek recovery for any and all lost wages.
5. Future Lost Wages: While ongoing lost wages are easy to calculate, future lost wages are not. Will you be able to work next month or next year? It's not always easy to predict. We know how to get you the maximum amount you are entitled to.
6. Pain and Suffering: This is not easy to put a value on, but here again you are entitled to compensation for any pain and suffering you have to endure as a result of your car accident whether it be physical or mental. We will seek to recover money for all the pain and suffering you have already endured, and that which you may have to endure in the future.
7. Loss of enjoyment: If you are no longer able to do the activities you once enjoyed because of your injuries, you deserve compensation.
Suffering with injuries sustained through no fault of your own?
Contact our San Diego law firm for a free case evaluation today!
How long will your bus accident case take?
Getting to trial may take 1-2 years or more. See the timeline here.
Careful! You can ruin your bus accident case!
Here are 20 ways you can ruin your chance of success in your case.
Bus accident lawsuits can be complicated
When passengers are seriously injured in a San Diego bus accident, they may be able to take action to hold responsible parties accountable. That may be the bus driver, bus company or bus manufacturer. Victims can claim damages in a civil lawsuit that pays for pain and suffering, medical bills, psychiatric treatment, and even lost wages.
Bus accident lawsuits can be complicated by issues of ownership and operation. Generally, bus carriers have a stronger duty of care and thus may be liable to pay damages to the injured victims when negligence can be proven. The location and circumstances of the bus accident can also strongly influence the amount available to accident victims.
Don't try to do it alone. An attorney can increase your odds.
Given the complicated nature of bus accidents and the need for intense investigation and discovery, it is imperative that anyone who has been involved in a bus accident in the San Diego area and desires compensation for their injuries speak first to an experienced San Diego personal injury lawyer who has the necessary bus accident expertise.
The right attorney can file your suit, shepherd it through court, and up your odds of prevailing and getting the compensation you deserve.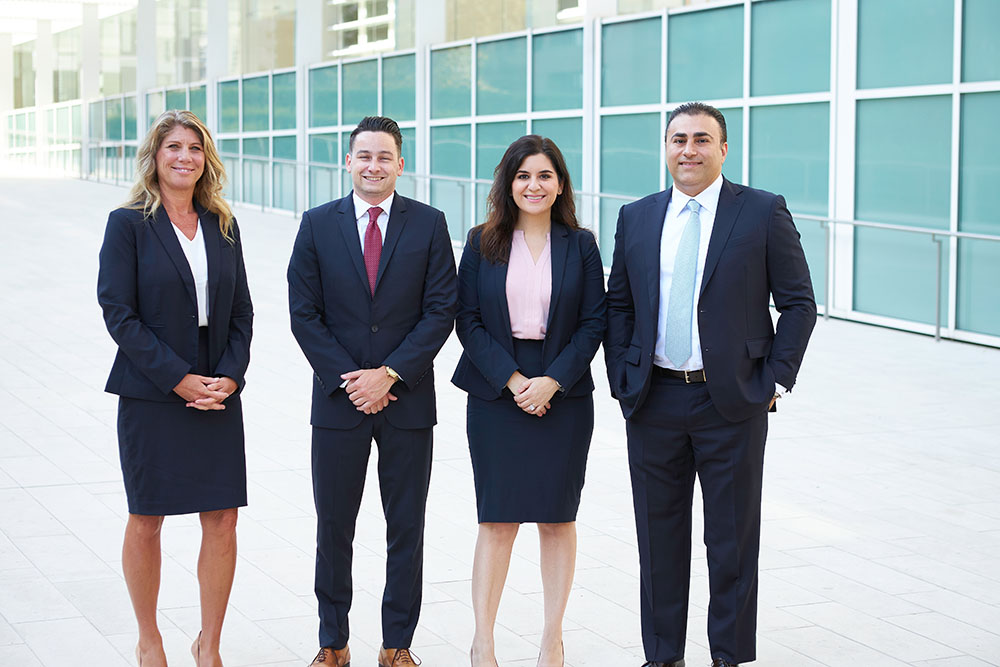 The attorneys here at the Elia Law Firm in San Diego are familiar with all aspects of personal injury and bus accident litigation in San Diego, surrounding areas, and throughout the state of California.
Our client-focused practice doesn't skimp on what's important – an aggressive lawsuit that explores all legal avenues on a client's behalf and a leave-no-stone-unturned approach to discovery and investigation. Committed to our clients' rights and health, we stand up for clients in court and help them win the compensation they deserve. We are relentless in the pursuit of the maximum compensation for your bus accident injury. And our over 95% success rate in obtaining monetary recovery for our clients confirms that.
If you've been injured in a bus accident, don't stand back and take a token settlement, or worse, do nothing. And don't delay – you may have limited time to retain an attorney and file a civil lawsuit. 
Our San Diego accident lawyers handle all types of bus accident injury cases including:
Mass transit carriers
Shuttle bus accidents
School bus accidents
Charter bus accidents
Sight-seeing bus accidents
Greyhound and other interstate passenger bus accidents