Death caused by the negligence of another is called "wrongful death" because it's wrong.
Family members deserve compensation. We're tough, expert, wrongful death lawyers serving San Diego and have a 95% success rate in obtaining a monetary reward for our clients.
Wrongful death lawsuits can be brought by a family whose family member has died due to the negligence or misconduct of another. However, these lawsuits are often confusing and intimidating. Read on for more information on wrongful death and your legal rights if a family member dies.
Wrongful death lawsuits should not be confused with criminal cases. Wrongful death cases take place in civil court and are suits in which a family seeks financial compensation for the loss of their loved ones. They are not criminal cases.
Damages in wrongful death lawsuits can cover loss of consort or association and might include pain and suffering of the family or the lost wages of the family member who died.
Often it is up to the court to determine who is even eligible to file such a lawsuit. In some states only spouses may file, but laws vary from state to state and jurisdiction to jurisdiction.
Clear and convincing evidence is necessary to win your lawsuit.
The amount that can be recovered in an individual's wrongful death lawsuit depends on the ability of the family to bring clear and convincing evidence that the death was caused or contributed to by the individual or entity being sued. Often, a victim's assailant can be tried first in criminal court, then brought to civil court. The civil trial, if any, is completely independent of any criminal action.
These issues are extremely emotional and legally complex. Thus, it is recommended that families who believe their loved one has died due to the negligence or misconduct of another immediately contact an experienced personal injury lawyer with expertise in such cases.
If someone  is to blame for the death of your loved one, hold them responsible.
The wrongful death attorneys here at the Elia Law Firm in San Diego are relentless in the pursuit of the maximum compensation in wrongful death cases.
We are well-respected personal injury attorneys with a long track record of successful settlements in a variety of personal injury cases, including those that involve wrongful deaths caused by auto accidents, defective products and slip and fall accidents.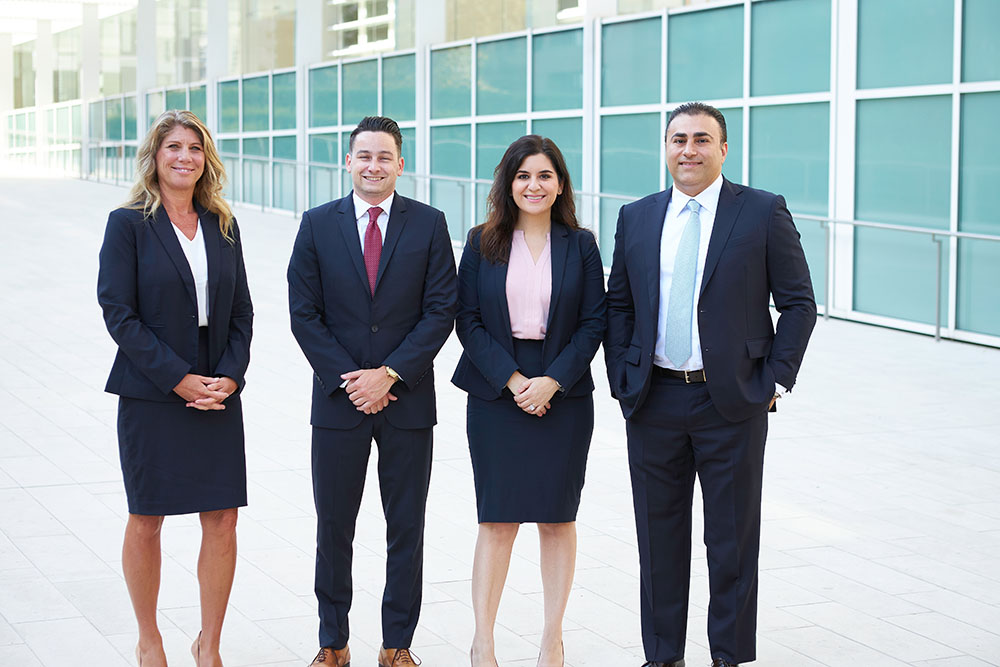 The attorneys here have personally handled wrongful death cases ranging from a single fatality incident to a multiple fatality incident. We understand and respect the pain and suffering of our clients, and relish the chance to help such clients gain closure after the death of a loved one and get the compensation they deserve. Contact us today for more information on wrongful death lawsuits and your legal rights. 
Don't delay. Time is critical. The sooner we go to work, the sooner you get the compensation you need and deserve. Call (619) 444-2244 today or submit the form on this page for a free consultation. No fee until we win!