Recognitions we've worked hard to achieve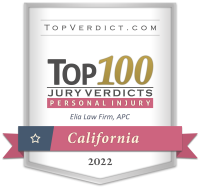 TopVerdict.com recognizes U.S. law firms and attorneys who have obtained one of the highest jury verdicts, settlements, or bench awards in the nation or an individual state, in a particular area of law, and year. The Elia Law Firm is proud to have received this award for ourselves and our client, Staxup. This was a premises liability case that you can read about on our results page. 

CASD is an organization of trial lawyers in San Diego County who work to preserve and protect the legal rights of consumers.
CASD's purpose is to:
Seek Justice for All
Preserve the Constitutional right to trial by jury for all consumers
Prevent injury from occurring through concerted efforts to secure safe products, a safe workplace, a clean environment and quality health care
Inspire excellence in advocacy through training and education;
Encourage mutual support and cooperation among members;
Advance the common law and the finest traditions of jurisprudence;
Uphold the honor and dignity of the legal profession and the highest standards of ethical conduct and integrity;
Educate the public concerning the United States Justice system, the rights of the individual within the system and the legal profession; and
Inspire a commitment to community improvement and service.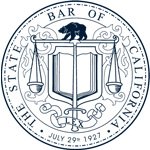 Steven A. Elia was admitted to the State Bar of California in the year 2001. Membership in the State Bar of California affords attorneys the right and privilege of practicing law in this state. The bar's integrated network of functions and services — many of them mandated by law — protects the public and assists attorneys in meeting their professional obligations.

Established in 1993, the Million Dollar Advocates Forum (which includes the Multi-Million Dollar Advocates Forum) is one of the most prestigious groups of trial lawyers in the United States. Membership is limited to attorneys who have won million and multi-million dollar verdicts and settlements. There are over 5000 members throughout the country. Fewer than 1% of U.S. lawyers are members.

BBB Accreditation is an honor – and not every company is eligible. Businesses that meet the high standards of BBB are invited to join. Businesses meeting those standards are presented to local Boards of Directors (or designees) for review and acceptance as a BBB Accredited Business. Privacy Notice

San Diego County Top Attorneys
Steven A. Elia was a finalist in the prestigious award of San Diego County's Top Attorneys (2009) in the Corporate Transactional practice area and then a semi-finalist again in 2011 and 2013. The Transcript conducts a peer voting process to determine the best lawyers in private, corporate, academic and government practice in San Diego County in key categories. The categories have been selected to represent the main areas of law practiced in San Diego County.

The San Diego County Bar Association is the region's oldest and largest law-related organization. The voice for San Diego's diverse legal community, the SDCBA aims to support and inform county's lawyers, but also the public and the community. Programs help clients find qualified lawyers, resolve disputes and educate San Diegans on their legal rights and responsibilities.
NEED LEGAL HELP? DO YOU HAVE A CASE?
REACH OUT. WE'LL LET YOU KNOW HOW WE CAN HELP.
FOR PERSONAL INJURY CASES, ABSOLUTELY NO FEE UNTIL WE WIN YOUR CASE!