If you've been injured in a motorcycle accident in the San Diego area, fight back.
If your accident and injury is due to the negligence of another, you need to be compensated. But you also need an expert motorcycle accident attorney to get you what your case is really worth.
Determining fault can sometimes be tricky in motorcycle accidents, and it's not uncommon for insurance companies to deny your claim on the grounds you were at fault. Add to that the fact that they are after their own interests and always attempt to get you to settle for less. For these reasons alone, it is in your best interests to enlist the aid of a tough San Diego personal injury lawyer who has a thorough understanding of traffic laws and road regulations as they affect motorcycle riders. The lawyers here at the Elia Law Firm, are the motorcycle accident litigation experts you need.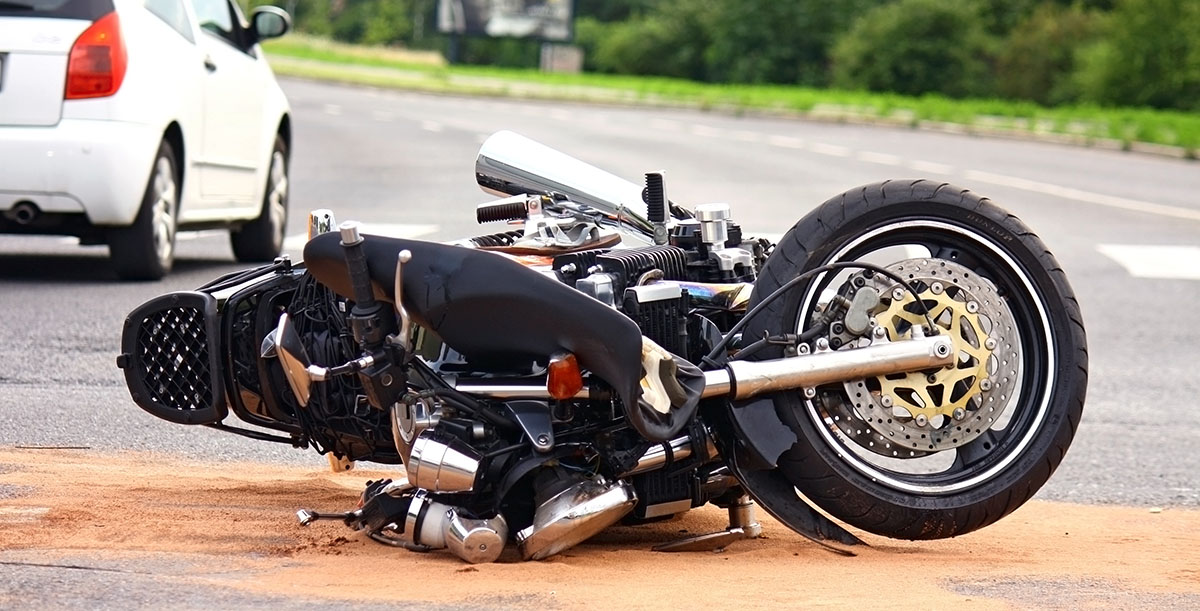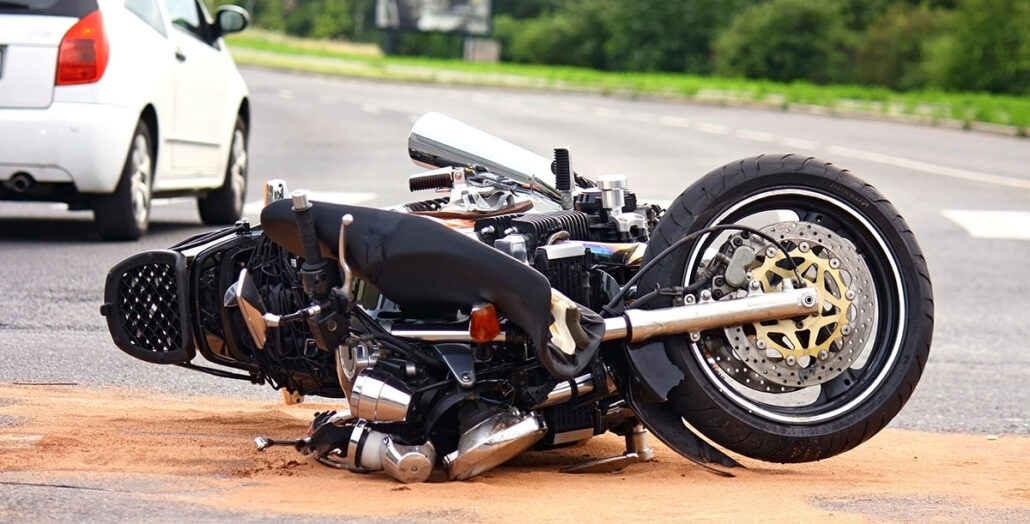 What compensation from your motorcycle accident are you entitled to?
1. Property damage: This includes damages to your car and other personal property.
2. Past & Current Medical Bills: If you were seriously injured in an auto accident, or even if you only suffered minor injuries, you are entitled to full compensation.
3. Future Medical Bills: You may not be fully healed, or you may have injuries that have long-term effects that need ongoing medical treatment. We are well-versed on what those may be and what their potential value is. We'll fight for these for you.
4. Current and Past Lost Wages: If you could not work because of your injuries, you are entitled to seek recovery for any and all lost wages.
5. Future Lost Wages: While ongoing lost wages are easy to calculate, future lost wages are not. Will you be able to work next month or next year? It's not always easy to predict. We know how to get you the maximum amount you are entitled to.
6. Pain and Suffering: This is not easy to put a value on, but here again you are entitled to compensation for any pain and suffering you have to endure as a result of your car accident whether it be physical or mental. We will seek to recover money for all the pain and suffering you have already endured, and that which you may have to endure in the future.
7. Loss of enjoyment: If you are no longer able to do the activities you once enjoyed because of your injuries, you deserve compensation.
Suffering with injuries sustained through no fault of your own?
Contact our San Diego law firm for a free case evaluation today!
How long will your motorcycle accident case take?
Getting to trial may take 1-2 years or more. See the timeline here.
Careful! You can ruin your motorcycle accident case!
Here are 20 ways you can ruin your chance of success in your case.
San Diego's warm weather puts more motorcycle riders on the road. Unfortunately, more collisions follow.
The popularity of motorcycles has been on the rise for years, particularly in San Diego where warm weather dominates. And because motorcycles are gas-efficient, eco-friendly, and an inexpensive mode of transportation, they continue to gain in popularity. Unfortunately, more motorcycles on the road means more and more motorcycle accidents, to the tune of over 100,000 injury accidents in 2007 alone.
Motorcycle accident statistics are chilling. 2006 information released by the National Highway Traffic Safety Administration (NHTSA) showed nearly 5,000 fatalities in motorcycle crashes, three fourths of which involved collision with another vehicle. In San Diego there was a noticeable drop between the years of 2008 and 2010, but motorcycle accidents have been on the rise since then.
According to Chris Cochran of the California Office of Traffic Safety, "The upturn of the economy may have put more money into pockets, or more confidence that things weren't going to get worse," he said. "So the pleasure riders brought their bikes out of the garage or even went and bought new ones. And maybe new pleasure riders were added to the mix."
Automobiles and motorcycles are sometimes a deadly mix.
Often, car drivers are unaware of how to best share the road with motorcycles or are distracted when changing lanes and entering intersections. This can produce dangerous – even deadly – results for the driver and passenger of the motorcycle in question.
Though helmets do help prevent fatalities, they do nothing to protect the body of a motorcyclist.
Unfortunately, most motorcycle accident victims leave the scene of the accident in an ambulance. Once they have received medical treatment, they should consult with a San Diego motorcycle crash attorney to find out their legal rights. Given the many financial and emotional costs of an injury and the expensive medical treatment that follows, it often makes sense for the victim to file a personal injury lawsuit in court and seek financial compensation from the negligent party for their injuries.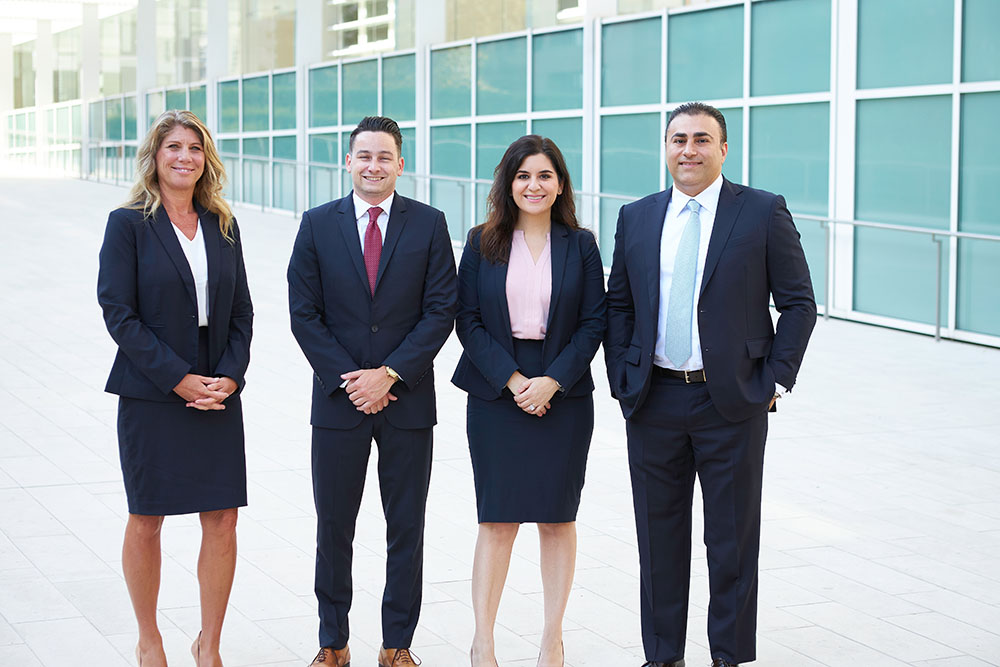 Don't stand back and take a token settlement, or worse, do nothing.
And don't delay – you may have limited time to retain an attorney and file a civil lawsuit.
The attorneys here at the Elia Law Firm in San Diego are not only familiar with all aspects of personal injury and motorcycle accident litigation in San Diego, surrounding areas, and throughout the state of California; we are experts in the field. Committed to our clients' rights and health, we're relentless in standing up for clients in court and helping them win the compensation they deserve. With a 98.5% success rate, we can get you what you deserve.