If you've been injured in a slip and fall accident in San Diego, you can fight back.
Victims suffering from injuries due to a slip or trip and fall accident in the San Diego area due to the negligence of another, may deserve compensation. But you also need an experienced slip and fall attorney in San Diego to get you what your case is really worth.
Slip and fall injuries fall under the umbrella of premises liability, an area of law that concerns a property owner's responsibilities and duties of care toward visitors and residents. Often, an individual is not responsible for their own injury – poorly maintained property, improperly cleared snow or ice, cracks and potholes, and other factors can be the responsibility of the property owner.
Slip and fall accidents often leave serious consequences in the lives of the injured.
When people think of personal injury, they usually think of violent assaults or bloody car crashes. But did you know that a slip and fall injury can cause just as much damage?
The victim of a slip and fall injury in San Diego can suffer everything from minor scrapes and bruises to paralysis, broken bones, brain injury (see Brain Injury Lawyer), and even death (see Wrongful Death Attorney). The individual's entire life, from ability to work to recreational opportunities to the ability to participate fully in married and family life, can be impacted. Though it can be difficult to ascertain who is responsible for the injury, often the individual is able to pursue monetary compensation in civil court. Damages for slip and fall injuries can help compensate the victim for disability, time missed from work, rehabilitation, and the often quite expensive medical bills that can accompany a slip and fall.
Determining liability in slip or trip and fall accidents is tricky.
Unfortunately, slip and fall litigation can be quite complex and usually involves extensive investigation and documentation in order to determine liability. In order to have any chance of prevailing in such a case, a victim must carefully select a reliable and reputable personal injury attorney with experience in slip and fall cases, a good track record of success on their clients' behalf, and the resources it takes to fight and win in court.
The lawyers here at the Elia Law Firm in San Diego are expert slip and fall attorneys.
We are relentless in the pursuit of the maximum compensation for injuries sustained from slip and fall accidents in San Diego and are successful nearly 100% of the time in obtaining the maximum allowable compensation.
Don't settle for a paltry token settlement or let your injuries go unvindicated. Call today for more information on filing your San Diego slip and fall lawsuit and your legal rights. Your consultation is free, confidential, and awaiting you today. 
But don't delay. 
Time is critical. The sooner we go to work, the sooner you can pay for the medical attention you need.
In addition, the longer you wait, the more you run the risk of sabotaging your case. With the insurance company trying hard to give you less than you deserve, you need to try hard to not give them anything they can use against you. 
What follows are the common mistakes slip and fall accident victims make that can completely blow their case.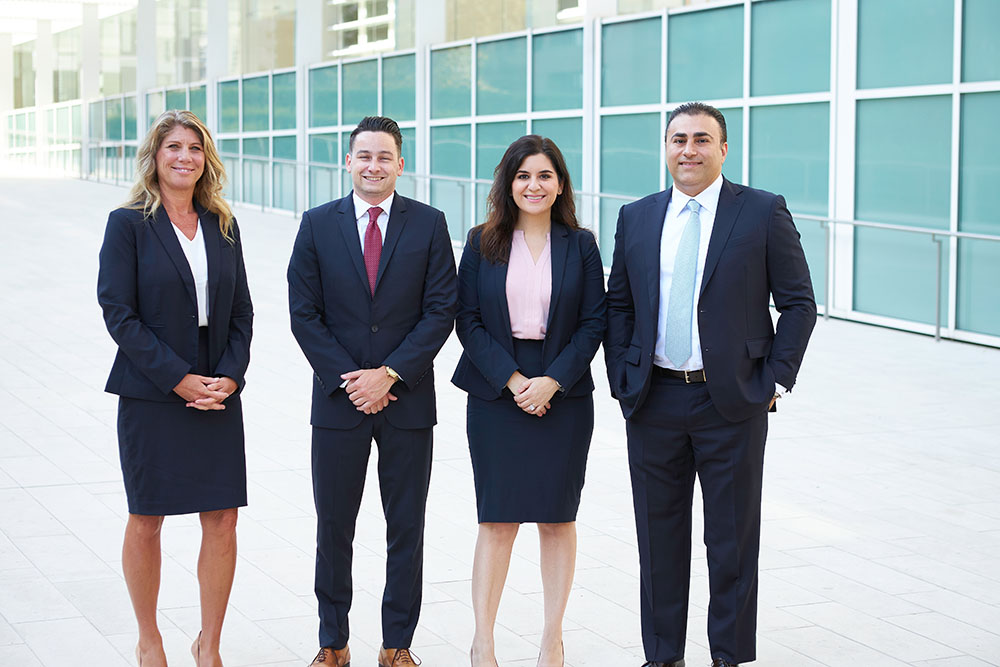 Suffering with injuries sustained through no fault of your own?
Contact our San Diego law firm for a free case evaluation today!
Here Are 20 Ways You Can Ruin Your San Diego Slip and Fall Claim
Slip and fall legal cases can be complex and stressful, and if you're not careful, you can make things worse and greatly harm your chances of winning your case. Here we discuss 20 things you should avoid doing and thus increase your chances of a successful outcome and winning your case.
Remember to consult with an experienced slip and fall accident attorney like those here at the Elia Law Firm in San Diego to ensure your rights are protected. 
Mistake 1. You admitted fault.
Never admit fault in a slip and fall or any other kind of accident even if you think you're at fault because subsequent investigation may find you only partially at fault or not at fault at all.
Mistake 2. You didn't report the accident.
Report your slip and fall accident to the landlord, store manager, homeowner or whoever is in charge of the property where you fell. This creates documentation of your fall that you may need to use as evidence in the event you go to trial.  
Mistake 3. You failed to take photographs of the evidence.
Take pictures of the conditions that led to your injuries. You will need close-up and wide shots of the exact location where you fell, and the sooner the better. If liquid on the ground caused your fall, it can dry up quickly. Likewise, the scenery can also change quickly. For example, if there was no sign or warning that there was a hazardous condition when you fell, you need to show that. Wait too long and the owner may put it there after the fact.  
Mistake 4. You waited too long to hire a slip and fall attorney.
If you make one or more of the 20 mistakes listed in this article before you hire a slip and fall accident lawyer, these mistakes could significantly devalue your case. Insurance adjusters and their attorneys are trained to evaluate claims. Remember, insurance companies are not in business to pay you compensation. Their goal is to maximize profits for their shareholders. You might be offered offer a quick settlement in exchange for a written release that closes your case. The offer is usually far less than what your case is worth because they don't want you to hire an attorney so that they can pay you less money for your injuries.
An experienced slip and fall attorney is in a better position to evaluate, handle and negotiate your case on your behalf. In many instances, certain laws apply when you hire a lawyer that allow you to substantially reduce your medical bills and save you money.  Call us. We are experienced slip and fall accident attorneys in San Diego and represent clients throughout the entire San Diego County and beyond. 
What is the best way to avoid mistakes and win a San Diego slip and fall claim?
Those 4 points above are just a start. Be sure to click the button to read the entire article, but the best thing you can do to increase your odds of winning your case here in San Diego, and getting the compensation you deserve, you need to select an experienced and reliable personal injury lawyer who understands the legal process inside and out. 
The right injury attorney will advise you from the get-go on what and what not to do and say, stand up to the insurance company on your behalf, bring your case to court, follow it through its lifecycle, and fight for your rights both in the trial prep and in-court phases of the lawsuit. 
Ideally, your attorney should possess a stellar reputation and a passion for the rights of his or her clients. We feel our personal injury law firm meets all the criteria, and has the track record of winning, to qualify as your best choice for personal injury representation in San Diego.
We're compassionate, aggressive, and experienced San Diego personal injury lawyers who have the knowledge and slip-and-fall expertise it takes to fight for and win compensation in court.
If you've been injured as a result of someone else's negligence in San Diego, put our relentless, aggressive and compassionate team on your side. Request a free phone consultation immediately. There is never a fee until we obtain a monetary recovery for you. Let's get started today. 
Suffering with injuries sustained through no fault of your own?
Contact our San Diego law firm for a free case evaluation today!
How long will your slip and fall case take?
Getting to trial may take 1-2 years or more. See the timeline here.
Careful! You can ruin your slip and fall case!
Here are 20 ways you can ruin your chance of success in your case.
Common Slip & Fall Frequently Asked Questions