At the start of June furniture maker Pali Design of Canada recalled 20,000 pieces of children's furniture, including armoires, dressers, hutches, and bookcases. The pieces were made between 2006 and 2010, and were sold across the United States and Canada via the internet, in independent specialty shops, and Babies R Us. A recall was called in response to a single incident where a Wendy Double Dresser tipped over because a restraining strap broke. No injuries were reported in the one case, and no similar incidents have occurred, and yet Pali Design is handing out a replacement part, indicating that they're taking it seriously.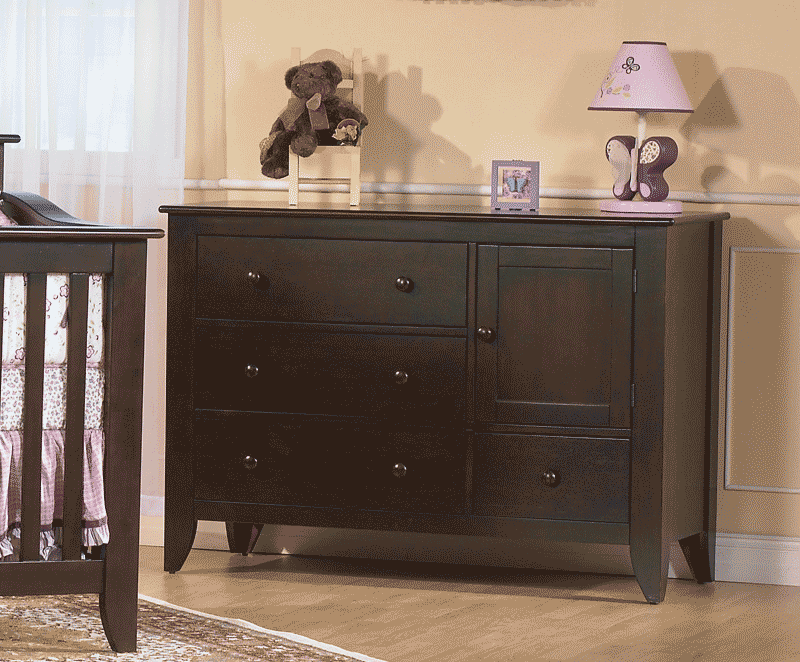 Just to be clear, this is not a product return
Pali Designs has made an official announcement that a part used in their product can be dangerous, and is providing a replacement part and tools to apply it, free of charge. They are not saying the product is dangerous, or at least no more dangerous than any freestanding piece of furniture. They are also not allowing returns of any products, in part because some of the pieces are no longer sold, and in part because the designs for the ones they do still manufacture will have changed since 2010, but a large part is that all of the pieces effected were sold five years ago.
This recall is important to families with young children – especially in California
The restraint that broke allowed a dresser to pitch over. This happened at least five, and maybe up to nine years after the unit was purchased, more than enough time for the piece to become part of the household scenery. The incident might seem innocuous, and thinking about it there is something silly about putting so much effort into fixing a problem that's only occurred once. But as mentioned before, product recalls are one way of limiting liability by preventing accidents. Since Pali Design is going through with the recall, they must believe that the part breaking is likely to happen regardless of any amount of wear and tear on it.
The restraint breaking doesn't mean the piece is going to fall. It still needs a push or a pull to pitch over, like the kind caused by an opening of the doors and drawers. But it's not the only kind of motion that could cause a fall, and one in particular should concern Californians – earthquakes. A part that naturally degrades is one that you're unlikely to notice breaking, and California is always getting just enough seismic activity to rock a cabinet or the like.
Would a cabinet falling over in an earthquake cause a tragedy? It certainly can, even though the majority of earthquake damage comes from other sources. But you don't need to take that risk, and Pali Design doesn't want to risk any accidents. We appreciate their concern for your safety.
Parents, here's what you need to do
First is to find out whether you're effected by this recall. The Consumer Product Safety Division has a list of the models involved. If you are, you need to get in touch with the company to get your replacement part, and then you have to install it.
Not involved with the recall or finished with the replacement?
There's another safety step you should take, and that's looking at the rest of your furniture – especially if you live in California, the earthquake state. Check anything freestanding or wallmounted, like tall bookcases, monitors, or televisions, to make sure that they are properly secured and cannot fall over. Be sure to check the mounting itself for damages, and see about replacements if you notice wear or similar. This is an important part of disaster preparedness and an important step in keeping you and your family safe.
And if you've been injured…
It is our sincerest wish that you and your families remain safe and unharmed, so we hope that you will follow this blog for important announcements about product recalls. If, however, you or someone you love has been injured or killed by a defective product, contact us immediately for a free case review. The Elia Law Firm, APC are expert defective product recall attorneys in San Diego. You may deserve compensation and your time to file a case is limited. So don't delay. There is no fee until we win.
---
Photo credit: Dresser Candle (license)

Latest posts by Steven Elia
(see all)